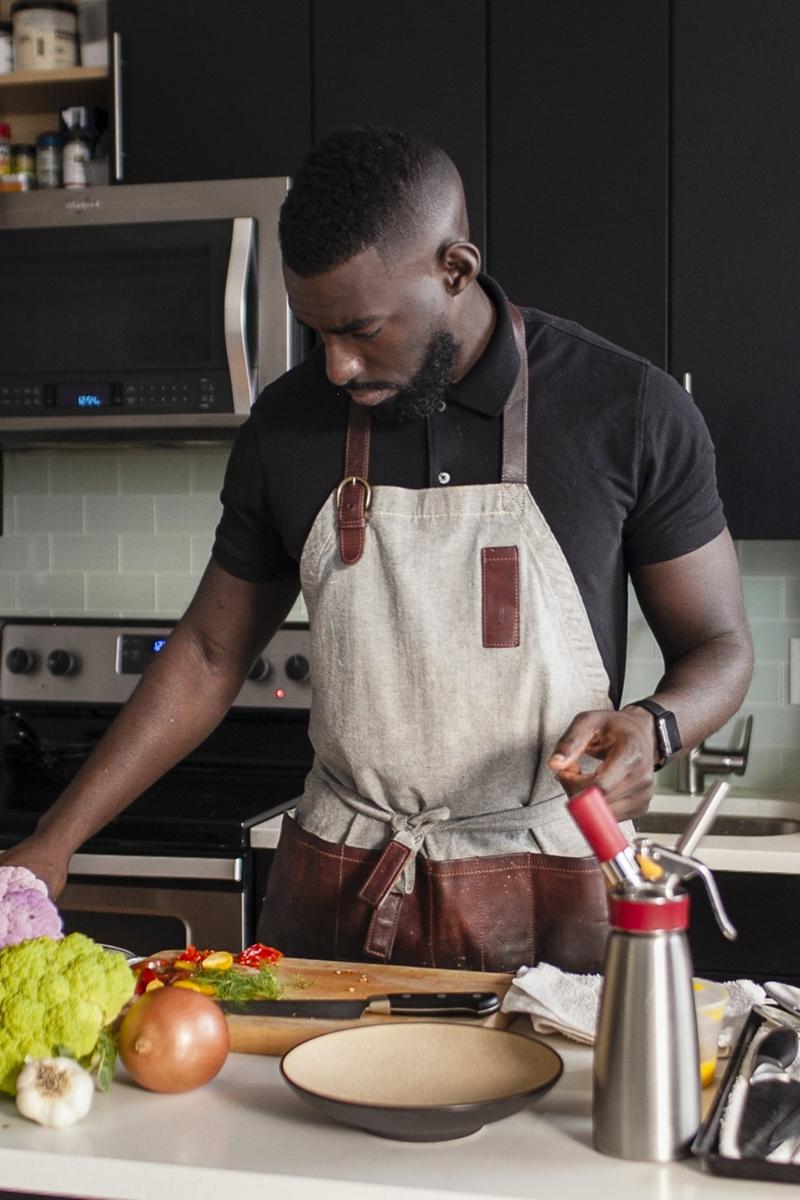 Last week, the 18th season of the cooking competition show Top Chef premiered on Bravo. The series brings together talented chefs from across the country to showcase their culinary skills and the food that defines them.
The latest season of Top Chef was shot in Portland, Oregon, during the pandemic, but that isn't the only thing different about season 18. This one also has a higher number of Black chefs judging the contestants.
This past fall in a piece for the Washington Post, food writer Johnna French found that Black chefs were underrepresented both as contestants and judges over the course of the show's history. And that lack of representation extends far beyond Top Chef, into many other popular cooking shows, and the fine-dining world as a whole.
Eric Adjepong, Top Chef finalist and cookbook author, joined The Takeaway to discuss his experience on the show.
Click on the 'Listen' button above to hear this segment. Don't have time to listen right now? Subscribe for free to our podcast via iTunes, TuneIn, Stitcher, or wherever you get your podcasts to take this segment with you on the go.
Want to comment on this story? Share your thoughts on our Facebook page, Twitter, or Instagram.